Things to do in Sri Lanka
Sri Lanka offers an abundance of opportunity for exploration and adventure, so much so that visitors habitually return and many often stay longer than planned.The islands evokes a certain quality that cannot be described, from the warmth of its people to the diversity of both landscape and culture. Offering an experience that can be gratifying, as it is transcendental.
Beach Holidays
With expansive stretches of pristine coastline, azure blue waters, a myriad of reefs, coves and bays, the island is as good as a tropical destination gets. Whether looking for an idyllic beach side getaway, an escape from the bedlam of everyday life or a more adventurous sojourn, the island offers a variety of moods and settings, catering to all persuasions.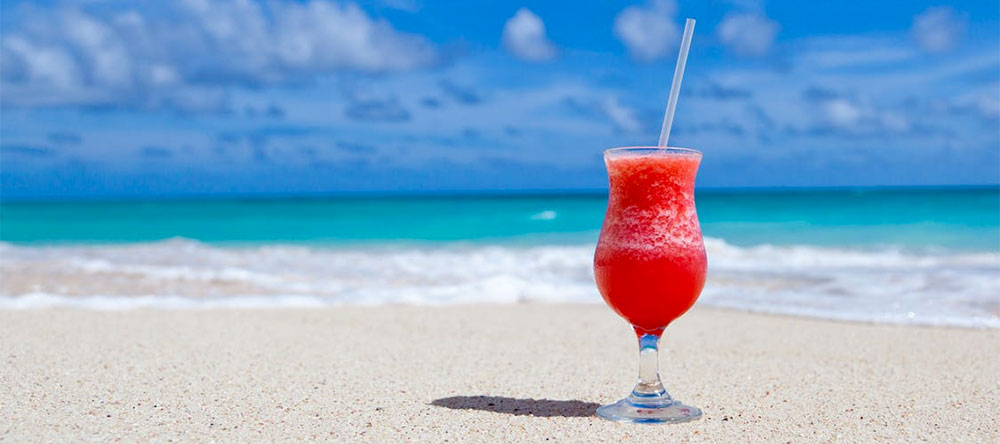 Tea Trails
Tea was first introduced to the island in 1866 by Scottish planter James Tailor. Due to the altitude and climate of the hill country the crop thrived and soon Sri Lanka started producing some of the finest tea in the world. While much has changed over the centuries, some aspects of plantation life remain very much the same. Like the art of tea plucking which has been passed from generation to generation and each plantation functioning like its own little hamlet. A train ride through the countryside will reveal perfectly manicured landscapes of green, set against the backdrop of misty mountain tops and snaking streams. The landscape itself is ripe for exploration and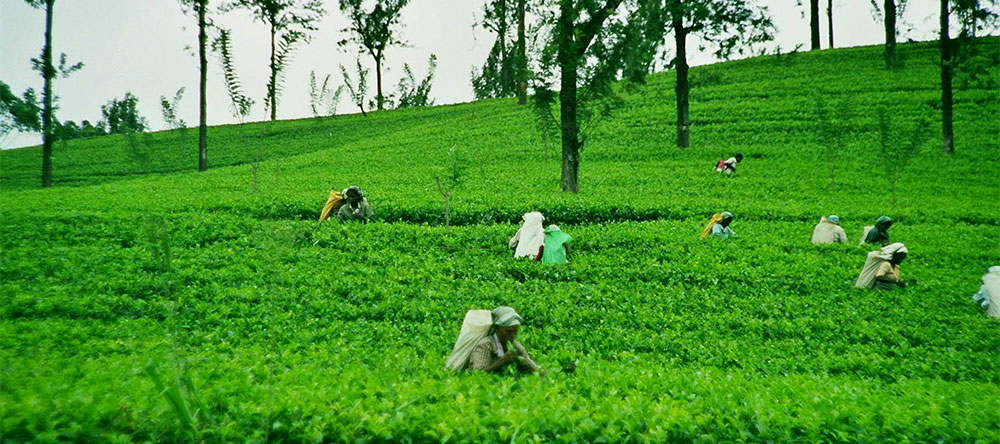 Nature & Wild Life
Sri Lanka has taken great care to conserve its abundance of natural resource and as a result there are many parks and reserves around the island. Enthusiast of fauna and flora will find much to ogle over, should they venture into the wild. All the islands national parks are open to visitors for most of the year and a safari is the ideal way to discover Sri Lanka's abundance of bio diversity. From leopards, to elephants, wild boars, sloth bears, flocks of both endemic and migratory birds, the island is home to a stunning array plant and animal life and for those looking for a more immersive experience, an overnight stay at one of the many camp sites will no doubt pay rich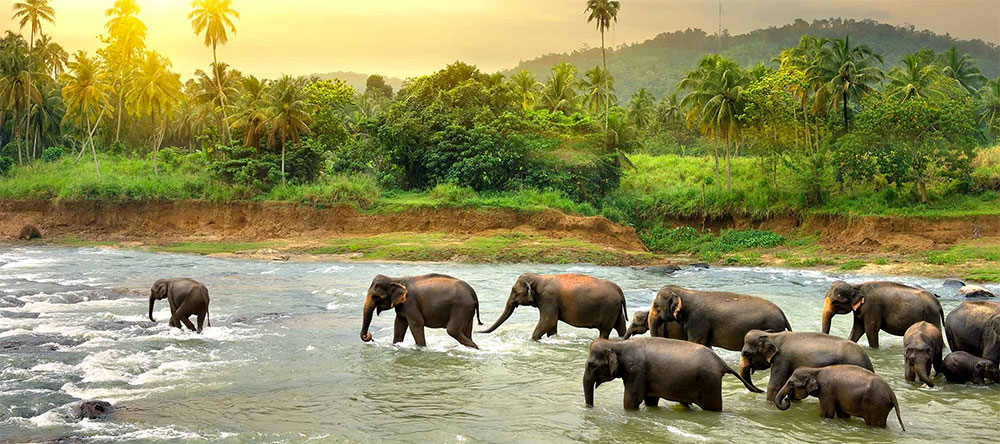 Culture & Heritage
With a written history that goes back over five thousand years, the remnants of Sri Lanka's glorious past still cast shadows of wonder even today. Home to 7 UNESCO declared world heritage sites, the cities of Anuradhapura, Polonnaruwa, Sigiriya, and Dambulla which form Sri Lanka's cultural triangle is dotted with archaeological discoveries and palatial relics that bear testament to the sprawling kingdoms that flourished pre-colonization. The most impressive of these being the Sigiriya Rock Fortress, a 600ft monolith that was transformed into a towering empire in 477AD. Other areas of interest include the rock temple caves at Dambulla, the ancient capita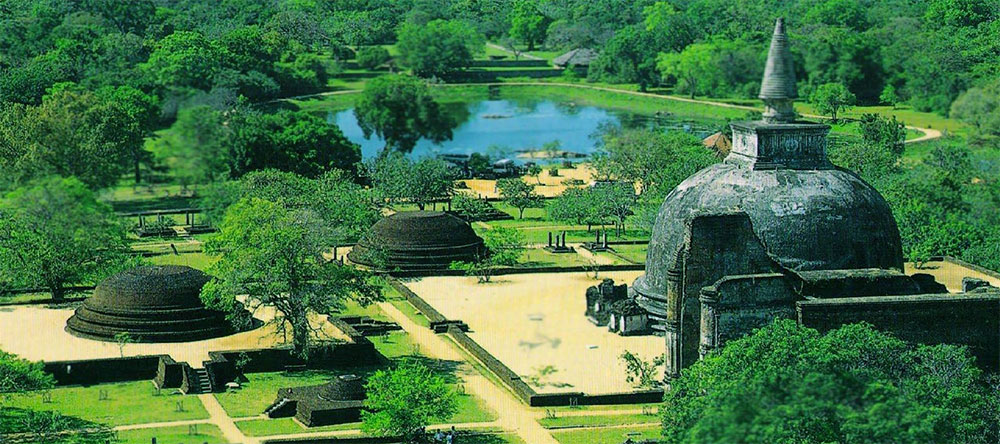 A walk on the wild side
Sri Lanka's provides a wide variety of settings and landscapes for those who want the rush of adventure. From rafting to rock climbing, trekking through the islands immense rain forest or exploring vast stretches of pristine coastline, the island has many hidden treasures and several special interest groups that have dedicated themselves to the pursuit of all things exhilarating.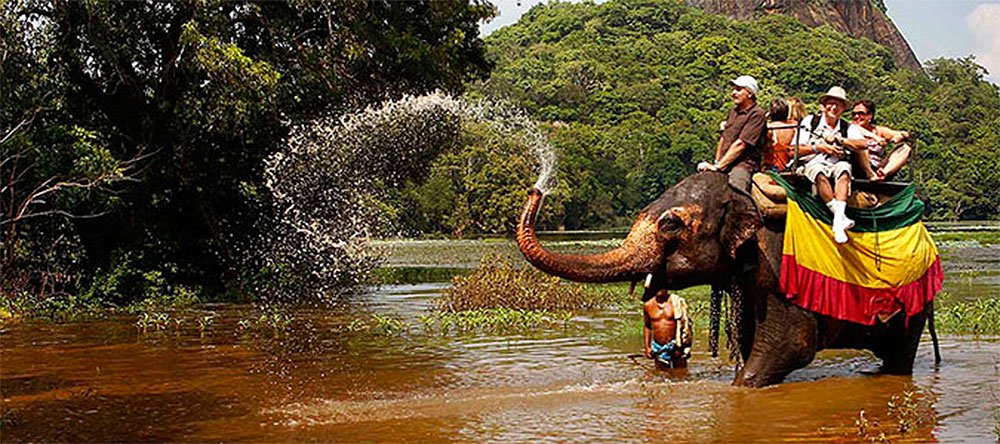 Whale & Dolphin watching
Sri Lanka is without doubt one of the best places in the world for whale and dolphin watching. The warm tropical water, teeming with an abundance of marine life especially in Mirissa, Kalpitiya and Dondra are frequented by sperm whales, blue whales and a variety of dolphins, as they migrate from the seas of Africa towards Australia. The oceans surrounding the island are also a part of the international whaling commission's protected zones and a recent boom in infrastructure gives visitors easy access to these locales as well as a wide range of accommodation to choose from.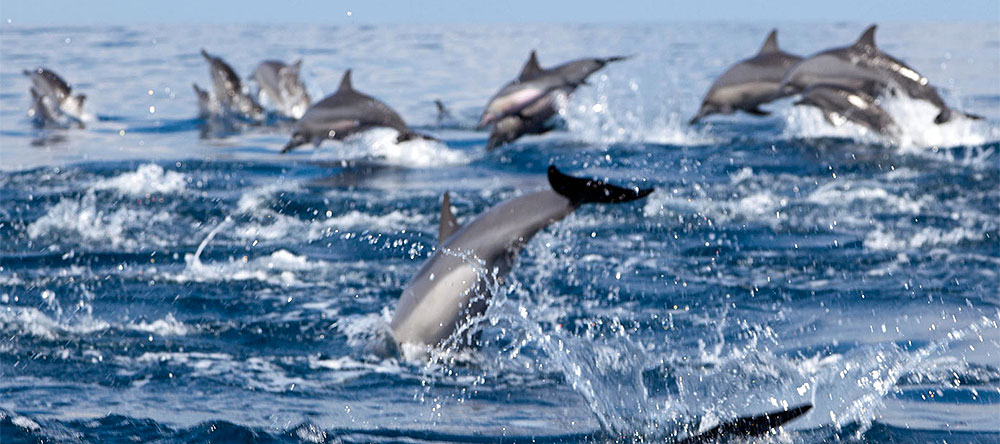 Snorkeling & Diving
The islands geographical location, coupled with excellent weather for most of the year and a conscious effort to conserve Sri Lanka's wealth of natural resource ensures that there are numerous sites perfect for diving and underwater exploration. The island is surrounded by a reef and demonstrates a diversity of marine life. For centuries Sri Lanka was also a central point on the cross continental trade routes and a vast number of shipwrecks can be seen around the island. The western, southern and eastern coastal belts have numerous locations which are ideal for snorkeling & diving, with guides, instructors and equipment easily available.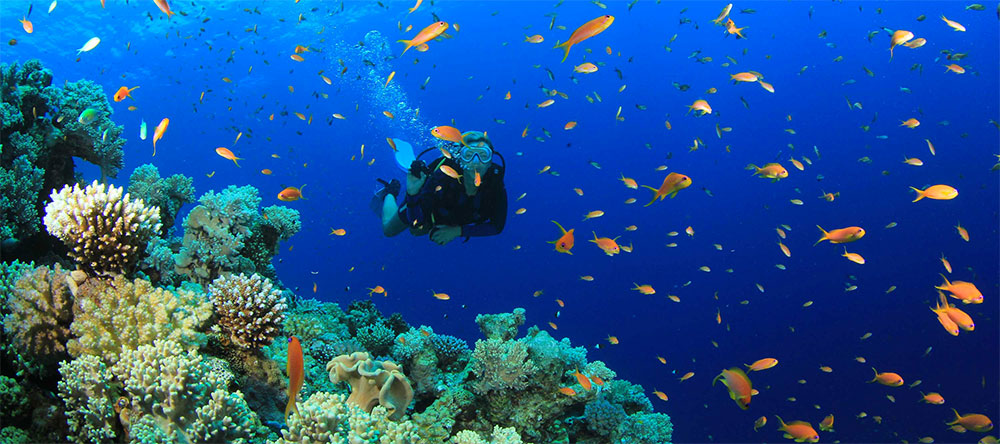 Yoga & Meditation
Sri Lanka's rich cultural traditions are largely influence by eastern philosophy, which is practiced much like an art form in most parts of the island. Numerous ashrams, yoga and meditation centers can be found around Sri Lanka. For those willing to wonder of the beaten path, the more remote locales offer escapism at its finest, for body, mind and soul, far from the hubris of modern life, where time itself seems to move at a much gentler pace.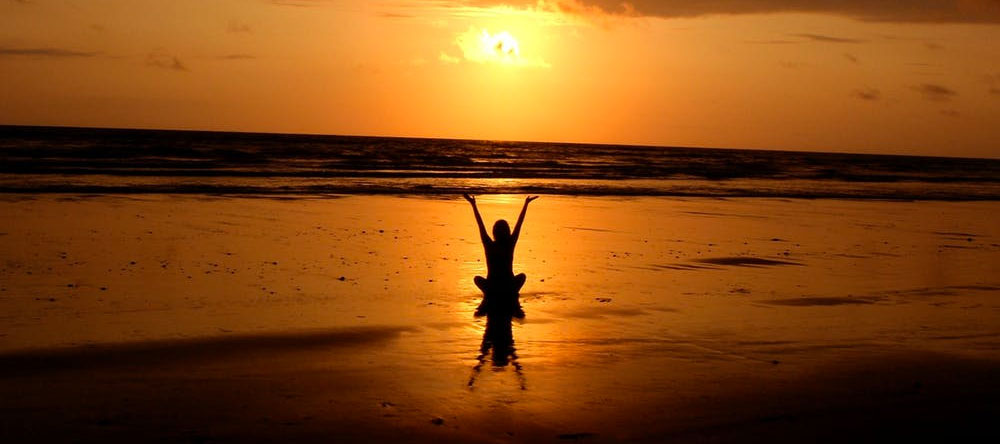 Rail Trails
Much of the islands railway infrastructure was the product of British colonial rule, which provided the ideal way to transport tea from the remote hill country to Colombo. Most of these rail lines are still traversed today and pass through some of the island's most picturesque countryside. The public transportation system runs a regular trains service, however these trains are often crowded and offer very little in terms of service or facilities. The popular choice among discerning travelers, who favor a more comfortable experience has been the 'Viceroy Special'. Offering a host sophisticated comforts, impeccably maintained carriages and access to a wide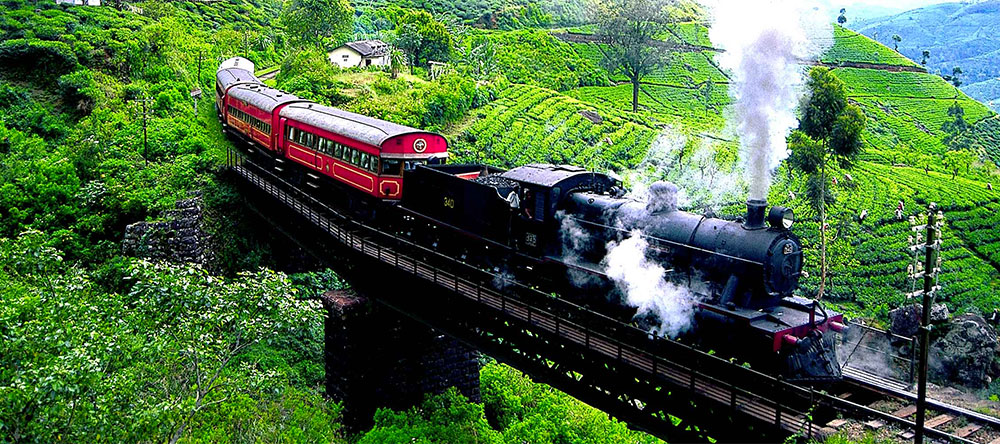 An old colonial soul
Much of the islands railway infrastructure was the product of British colonial rule, which provided the ideal way to transport tea from the remote hill country to Colombo. Most of these rail lines are still traversed today and pass through some of the island's most picturesque countryside. The public transportation system runs a regular trains service, however these trains are often crowded and offer very little in terms of service or facilities. The popular choice among discerning travelers, who favor a more comfortable experience has been the 'Viceroy Special'. Offering a host sophisticated comforts, impeccably maintained carriages and access to a wide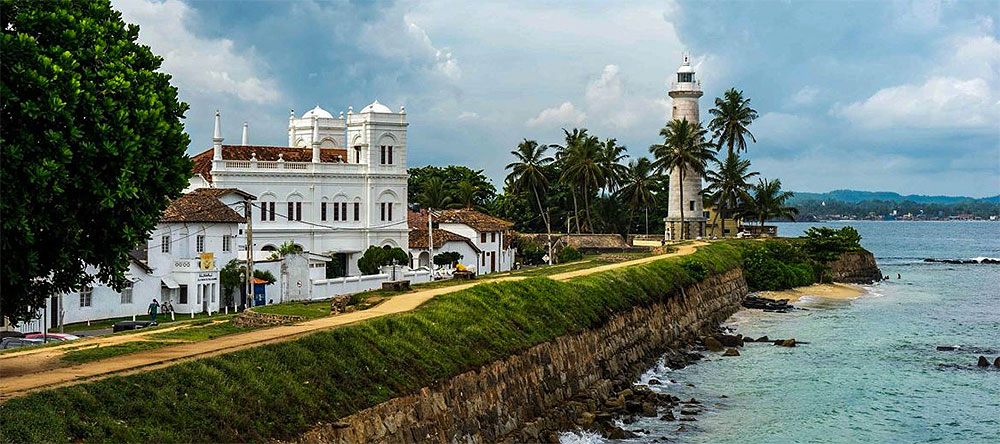 Pilgrimages
Much of the islands railway infrastructure was the product of British colonial rule, which provided the ideal way to transport tea from the remote hill country to Colombo. Most of these rail lines are still traversed today and pass through some of the island's most picturesque countryside. The public transportation system runs a regular trains service, however these trains are often crowded and offer very little in terms of service or facilities. The popular choice among discerning travelers, who favor a more comfortable experience has been the 'Viceroy Special'. Offering a host sophisticated comforts, impeccably maintained carriages and access to a wide